Did you know that every KAIST student has a scholarship and even has a monthly stipend for living expenses? (yes, every single one of them).
This was just one of the interesting things I learnt about my host university, KAIST, short for Korea Advanced Institute of Science & Technology.
KAIST's mascot is a goose as there are many geese living within the campus, such that they even have a "Geese Passing" sign to alert drivers of the possibility of these cute creatures crossing the road!
That's not the only piece of nature that KAIST has; she is literally blessed with nature. Right outside of the school, is a huge neighbourhood park with a flowing stream and green fields with flowers in full bloom.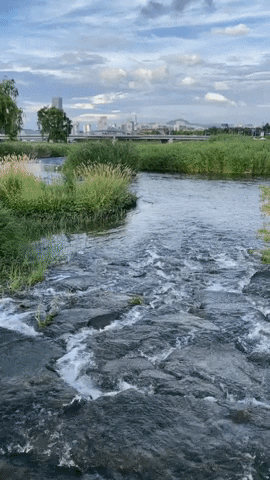 When venturing to the nearby Homeplus (hypermarket), I encountered another huge neighbourhood park, which is best described by showing you guys the pictures I took.
KAIST, and Daejeon at large, is sparsely populated with people and blessed with greenery, which made my stay there a very relaxing and enriching one.
An issue I faced while preparing for this programme was that I was unable to reach out to any seniors for advice or help. I have a YouTube channel called 'zhehuitv' and an Instagram account by the same name so do hit me up if you have any queries about KISS or KAIST or Korea in general. I'd be glad to help!